When
Friday, September 13, 2019
11:30 AM to 1:15 PM


11:30AM – 12:00PM
Networking & Registration
12:00PM – 1:15PM
Lunch & Program

Tickets 
Members - $65
Non-Members - $85  



Where
Green Valley Ranch Resort Spa & Casino
2300 Paseo Verde Pkwy
Henderson, NV 89052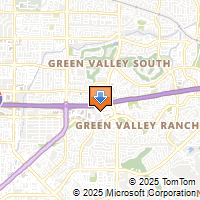 Driving Directions
Mary Malloy
Henderson Chamber of Commerce
702.565.8951
EMAIL
Join us for the annual State of the Chamber event on September 13th at Green Valley Ranch Resort when we will hear from Chair John Ramous and HCC staff as to key strategies for the coming year and the vision for 2020  – our theme is Fundamentals for Business and Community.
Scott Muelrath, HCC President/CEO, and Chair of the Board, John Ramous, will showcase the Henderson Chamber's highlights and achievements from the past year and share the vision for the upcoming year. Additionally, the Henderson Chamber's newly elected board members will be introduced, and the chamber board of directors, Henderson Chamber Foundation board members and Henderson Development Association trustees will all be sworn in.

Last Day to RSVP: Friday, September 6, 2019.
Tables of 10 may be purchased by adding 9 additional guests to your RSVP. All guest names will be needed as check-in at the door will be required for all attendees. If you do not have names at this time, you will need to enter "Guest 1", "Guest 2." etc.

IMPORTANT: ALL GUEST NAMES must be sent to Mary Malloy at MMalloy@HendersonChamber.com no later than Friday, August 30th in order for them to be admitted into the event.