When
Friday, December 15, 2017 from 9:00 AM to 1:00 PM PST

Where
Wildhorse Country Club
2100 W. Warm Springs Rd.
Henderson, NV 89014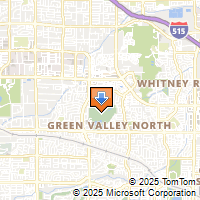 Driving Directions

Contact
Amber Stidham 
Henderson Chamber of Commerce 
702.565.8951
astidham@
hendersonchamber.com 
PROGRAM OUTLINE
8:45-9am     
Registration/Arrival
9-9:05am     
Opening Remarks
[Scott Muelrath, President/CEO of Henderson Chamber of Commerce]
9:05-9:30am  
Should I run? What to Expect When Running for Office.
[Clark County Commissioner James B. Gibson]
Learn what it takes to be a candidate for political office and gain an understanding of the level of commitment required to make a campaign successful and get elected. This session will also address community involvement opportunities available now that can better position to-be candidates for a future in public service.
9:30-11am    
Campaign Strategy – Gaining a Competitive Edge
[Joe Brezny, Carrara Nevada Government Affairs, Las Vegas/Reno/Carson City]
[Charles Gallagher of Advanced Micro Targeting, Las Vegas]
[Sean Sinclair of Sinclair Strategies, Boston]
Gain a thorough understanding of campaign planning and development as well as what it takes to work the plan. This multi-pronged learning module will address: campaign planning, financing, research and targeting campaigns, fundraising programs, voter contact efforts, crafting effective messages, employing multi-media marketing tactics, as well as Get Out The Vote efforts.
11-11:45am   
How to Engage with News Media
[Jon Ralston, Editor of The Nevada Independent]
Learn how to interact, prepare for interviews and build rapport with news reporters. This module will also cover how candidates can prepare for an editorial board endorsement meeting.
11:45-Noon     Break
Noon-12:45pm
Sharing Their Experience (Working Lunch)
[Nevada State Senator Becky Harris]
12:45-1pm   
Getting the Endorsement
[Amber Stidham, Dir. of Gov't Affairs of HCC Issues Mobilization Political Action Committee]
Understand the timeline, process and shared insight as to issues, criteria and considerations HCC's IMPAC (pro-business political action committee) analyzes in order to make candidate endorsements
1pm  
Closing Remarks
[Matt Engle, Chairman of HCC Issues Mobilization Political Action Committee]

*Speakers subject to change