Panel: 4:00 - 5:00 pm
Del Mar Room (Lower Level)

Expo + Mixer:  5:00 - 8:00 pm
Grand Ballroom (Lower Level)


Where
Green Valley Ranch
2300 Paseo Verde Pkwy
Expo:  Grand Ballroom
Henderson, NV 89052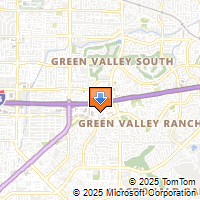 Driving Directions
HCC CONNECT
Printer Sponsor:
Have you ordered your promotional items for your HCC CONNECT exhibitor booth yet? Order now from Gamaprint to ensure delivery before the expo! Please visit www.gamaprints.com to search through our database.  Reinforce your brand with marketing and promotional products.
Discount offer
No set up fee
No shipping fee on first order
And 15% on first order. 
Sponsor Contact: 
Eliza Budiarto  702.608.2040
eliza@gamaprints.com

Spread the Word!
Please share that you are exhibiting at HCC CONNECT with your clients and using your social media outlets.  Use our website as a hyperlink to get people to attend and help us make this event as successful as possible! (www.hendersonchamber.com)

Thank you so much for your participation.
Event Contact
Debi Raffi
Henderson Chamber of Commerce
702-565-8951
draffi@
hendersonchamber.com